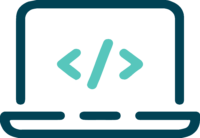 Invitation to Tender
Full-time
Norwich, UK
£50,000 +
Do you want to support the work of an EdTech social enterprise?
To provide an e-learning content Dashboard / App to enable the client teams to upload, design, develop and publish digital learning content directly to the Ryze app or other Apps, which can then be delivered to schools, pupils and students. The new Dashboard and its related Ryze app usage is to be unlimited in usage to numbers and content creation.
The new Dashboard is to be highly customisable and responsive to user needs, with a wide selection of features to engage learners on their journey.
Ability to add text, titles and subtitles
Add images and panoramic images or 360 videos
Add your videos or links to Vimeo or Youtube
Add your brand to the app in designated places
Add quizzes and games
Add links and files
Multiple user access layers, including Admin, Learning Manager, Learning Designer, User
See detailed analytics on user engagement in graph form
Add users via CSV or manual processes
Download user engagement statistics across a range of metrics
Authentication and/or verification systems in place to provide enhanced security
All systems are Pen tested and come with enhanced security for usage
Additional bespoke features specifically for widening participation (WP)
Pop-out window for user data information, including Name, DOB, Post Code and School
GDPR features to be bespoke to ensure full compliance with university process and preference for outreach work
The proposals should outline:
Understanding of the project and deliverables
Experience suited to the project subject and proposed methodology
Names and experience of individuals assigned to the project, to clarify their involvement with each phase or unit of the work
Costs, including breakdown for costs of each phase or unit of work, day rate of each team member and other costs or expenses.
Proposal submission
Please submit proposals by email to [email protected]
Proposals must be submitted by 5pm on 10 June 2022.
Evaluation of proposals
We will evaluate proposals and respond with feedback or questions.
For an informal discussion about the work, please contact:
Experience
Software development: 8 years (Required)
Using flutter and coding with dart: 1 year (Required)