Achieving Wellbeing in the Workplace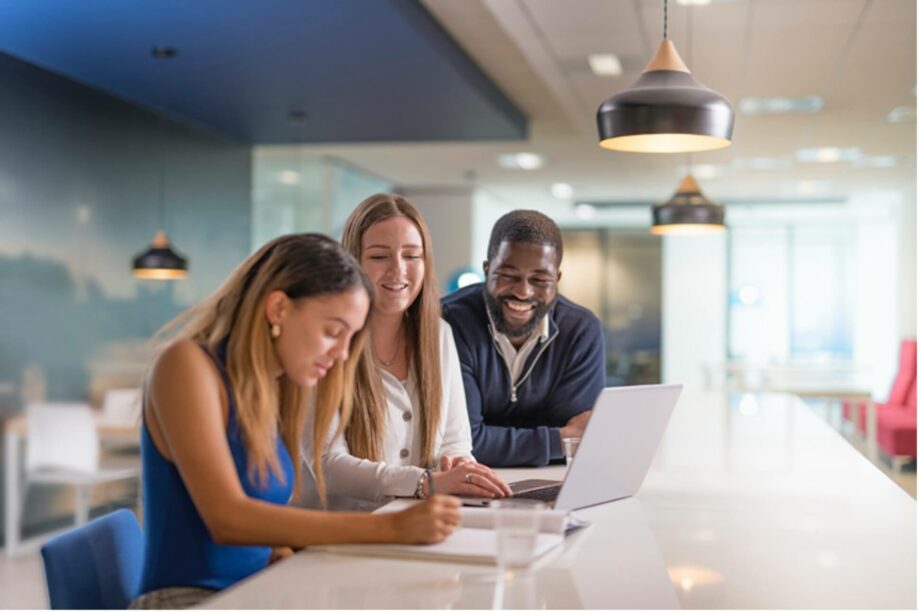 It is said that a happy worker is a productive worker. Although organisations may have long realised the benefits of a happy and engaged workforce, it is only recently that we are beginning to understand the extent to which an employer can actively improve the wellbeing of its employees.  
In the workplace, employee wellbeing is affected by a number of factors: the nature and purpose of the work, work-life balance, and experiences with colleagues and management. Since these factors are largely determined by employers, so too is employee wellbeing.  
Poor workplace wellbeing comes at a cost. Absenteeism costs the British economy £15 billion each year while presenteeism, when employees are at work but are in some way distracted from working as productively as they could due to poor mental or physical health, appears to be an even greater issue. 
But this is just the tip of the iceberg. Poor wellbeing correlates with an increase in staff turnover, lost sales, reduced productivity, increased costs for sick pay, sickness cover, as well as secondary costs arising from claims on employer insurance policies and, in extreme cases, legal action. 
In contrast, good workplace wellbeing creates healthy and motivated employees who are up to 30 days more productive. Job satisfaction, employee engagement and motivation are among other benefits of improved workplace wellbeing. Other benefits include improved staff resilience to stress and change, greater team cohesion and even improved community relations. 
Workplace wellbeing can act as a magnet in attracting and retaining employees. Organisations that prioritise health and wellbeing are seen to be more creative and innovative, which in turn is likely to attract creative and innovative employees and make the organisation more attractive to investors and consumers.  
A good and sustainable workplace wellbeing strategy needs to encompass five different aspects of an organisation: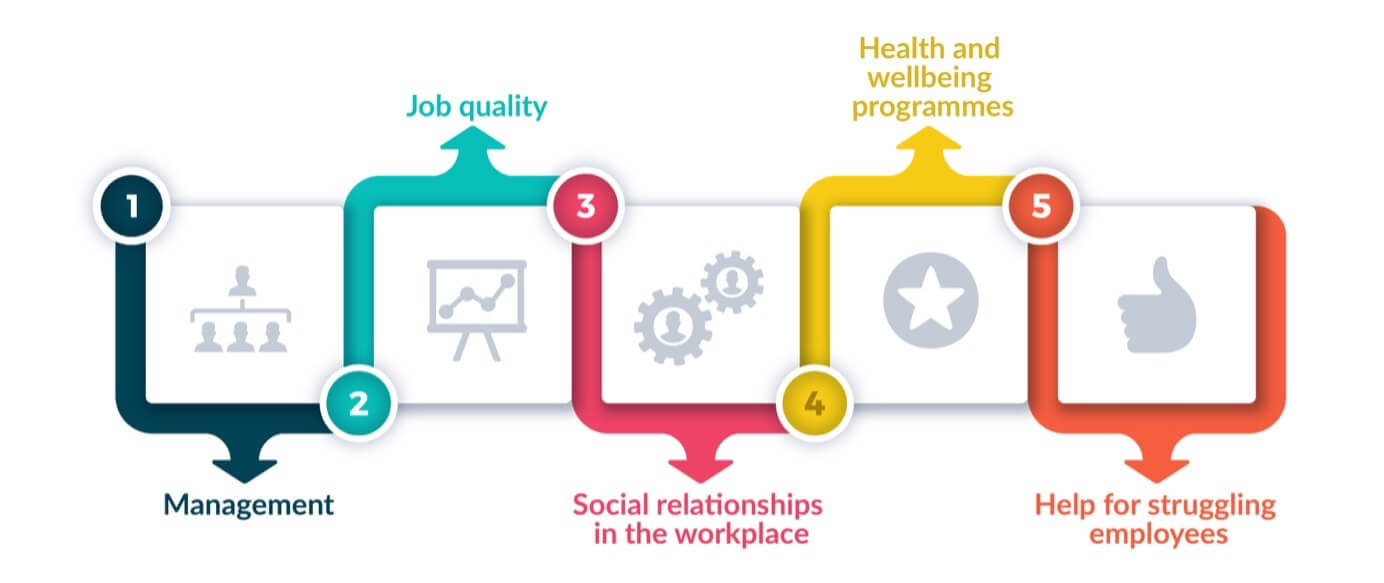 Employees' day-to-day workplace experience will be improved if organisations adopt a holistic approach that stretches into all five of these areas. The different activities within these areas should be diverse and cater to a range of different needs, but also come together under the umbrella of a coherent wellbeing programme. This could include a simple adjustment to work patterns and processes or could involve investing in an app to help people become more mindful and resilient.  
One growing initiative is to train employees to become Mental Health First Aiders. In the same way as first aiders are trained to support employees with physical health and injuries, Mental Health First Aiders are trained in areas of mental health.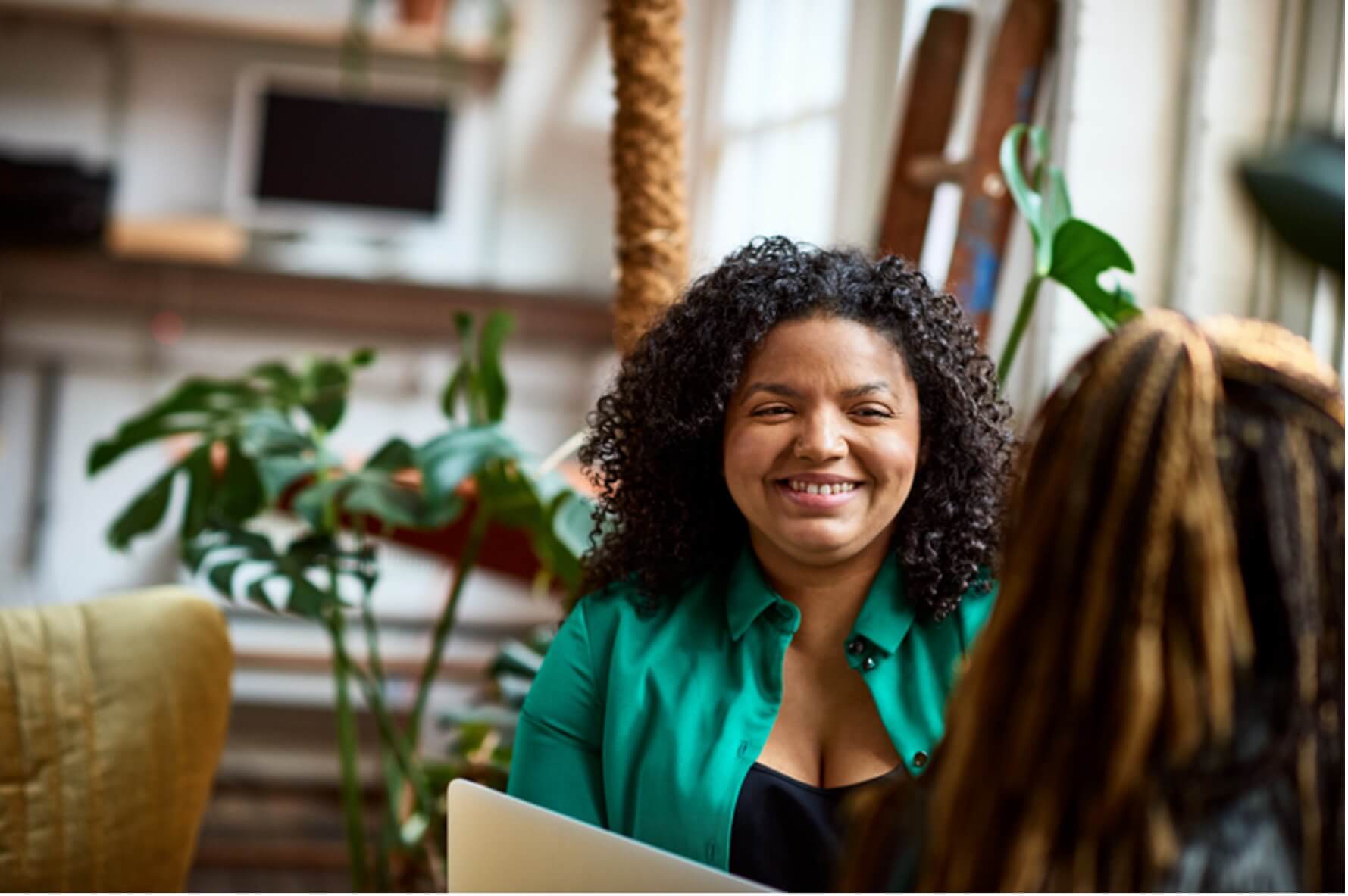 So why should organisations invest in the wellbeing of their employees?  
Here are five good reasons: 
It's cost effective
It improves productivity
It's good for business
It's the law
It's what employees want
To find out more about wellbeing in the workplace and the principles for a sustainable and successful wellbeing initiative, sign up to this collection on Ryze. This research-based collection, which is suitable for anyone interested in workplace wellbeing and particularly for HR employees and for managers, outlines different wellbeing programmes and their cost-effectiveness through case studies to help you make an economic case for workplace wellbeing. By also looking at the legal case, the moral case and the business values gained from investing in workplace wellbeing, you will be able to build a comprehensive business case for a workplace wellbeing initiative.